Bangalore
Bangalore has been the fastest-growing city of India since the past few decades. IT has been the major growth driver and is responsible.

Noida
Noida has a Systematic infrastructure developments and vision to create a residential and commercial spaces in the same region fueled its realty.

Aligarh
Aligarh has several popular landmarks and as an upcoming real estate sector we envision to create more landmarks with our quality and innovative projects.
---
"Fantastic... and thanks for the help, really, I really appreciate the service and concern."

Mr. Srikanth

"You have real done a great job on theme design and it is very pretty."

Mr. Deepak Bhagat

"Brightwave Pinnacle built beautiful Apartments on time and under budget. The building exceeded our high expectations. We have been very happy with the support that has been a seamless extension of the customer service they extended us throughout construction. "

Mr. Anil Bhagat

"We especially want to thank your staff for their consistent, exemplary professional contributions… The community is so pleased with the new facility."

Mr. Eswara
---
Who We Are
Brightwave Pinnacle is an end-to-end Real Estate Promotion and Advisory organization. Our strong network in the Realty industry and our deep customer-focus helps us research the best options of property, which match your requirement, and in a short duration of time. Brightwave Pinnacle is part of the Brightwave Group of companies which includes Brightwave Projects. Brightwave Projects offers a wide range of services around land development, construction and Real Estate advisory, to various categories of customers.
Why Choose Us
Competitive Price

Nice Reputation

Guarantee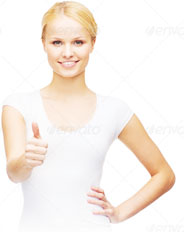 Businesses have three options when setting the price for a good. They can set it below the competition, at the competition or above the competition. Above the competition pricing requires the business to create an environment that warrants the premium, such as generous payment terms or extra features. A business may set the price below the market - and potentially take a loss - if it thinks that a customer is more likely to buy other products as well. But we ensure our clients get the best of deals without any compromise on the quality.
Many organizations put the importance of a good reputation to the back of their minds while they attend to more hard-edged, day-to-day urgencies.
On the other hand, many organizations consider their greatest asset to be their good name or reputation. This is especially true Brightwave pinnacle. We work actively to build a good reputation, to build the 'bank of goodwill' towards our clients.
A business guarantee could refer to a guarantee, or promise, that a company's product or service will be satisfactory and we have been thankful to our clients who's trust and smile have guarantee the satisfaction what they received from our projects.